How to join
Please complete the following form and we can book you on for FREE trial lesson
Mrs Sarah Williams LISTD
Sarah is the principal of Timestep Academy of Dance & Performing Arts and a Licentiate member of the Imperial Society of Teachers of Dancing.
After leaving her training at Italia Conti Theatre College, London, Sarah worked as free-lance teacher whilst completing her teaching qualifications. She then went on to work for many different schools both here and abroad. Her time is now fully dedicated to Timestep and after 20 years she has expanded the school from 3 pupils to over 350! She is a fully qualified Licenciate Member in Tap, Modern and Ballet, with the Imperial Society of Teachers of Dancing.
Lindsey Baker

Lindsey started dancing when she was 4 and has performed all over the country in various festivals, shows and pantomimes.
She attended Elmhurst Ballet School in Birmingham, training in many aspects of dance and performance. Lindsey also went to Southdowns College where she gained a BTEC National Diploma in Performing Arts and Advanced Dance and then trained with Sarah to become a fully qualified ballet teacher.
Lindsey adores all her pupils and loves being part of Timestep.
Hannah Bernard-Taylor BA Hons

Hannah has gained a degree in Dance at Chichester university. She has worked with children and adults of all ages, and has a vast knowledge of all genres of dance including Tap, Modern, Ballet, Jazz and Contemporary.

She has choreographed and performed in many shows and competitions, and continues to be an invaluable teacher at Timestep.
Erin Hutchings DDI

Erin has been a Pupil of Timestep from a very young age. She has been studying Contemporary Dance since leaving school has gained her DDI teacher's exams in Tap and Modern. Erin has worked through all the grades in the ISTD. With this vast experience, Erin is well-equipped to pass on her knowledge and expertise to the younger generation of pupils at Timestep.
Alison Gaterell AISTD
Alison trained at Doreen Bird College, and has taught in a variety of schools and colleges. She was the BTEC Musical Theatre Course Manager and Dance Lecturer at South Downs College. Alison is experienced in Tap, Modern, Ballet, Contemporary and Greek dance and has choreographed for shows and festivals for many years.
Samuel Wright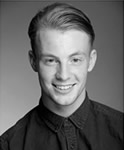 Samuel has trained with Timestep from a young age and has represented the dance school in many prestigious events including the All England Dance competition. Due to his training with Timestep Samuel has gone on to perform in the international touring company of Chitty Chitty Bang Bang and gained world titles in dance along with Most Outstanding Performer and best song and dance solo 2014/15.
Samuel is currently studying at Bird College to further his knowledge of dance and musical theatre. He enjoys the choreography aspect of teaching at Timestep and passing on his knowledge he has obtained from his experience and strong technical training.
Natalie Cawte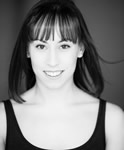 After completing her training at the Central School of Ballet, Natalie went on to join the Scottish Ballet, American Ballet Theatre, English National Ballet and Ballet Theatre UK. Her performances include a principal role as well as professional ballet dance roles. She is experienced in coaching classical dancing to young children through to older students and is excited to be coaching Timestep pupils.
Katherine Whorlow
Katherine has been a pupil at Timestep since she was 7yrs and has trained with Miss Sarah since the beginning. From being a dedicated, hardworking pupil, Katherine has gone on to become even more of a dedicated and hardworking teacher. She is a natural with children and she continues to encourage and train our Timestep pupils in all aspects of dance.